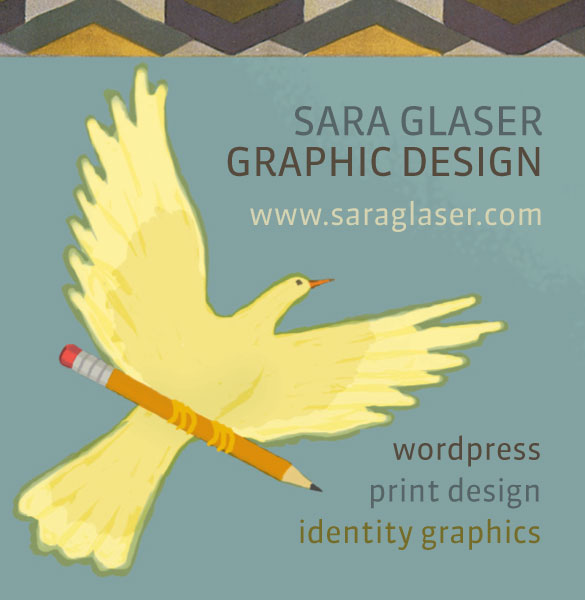 SARA GLASER GRAPHIC DESIGN specializes in WordPress websites for small businesses and individuals, and in print design—books, packaging, posters and business collateral. We add individuality, flair and clarity to your web presence and printed materials, creating a distinctive look for your business or project. With decades of experience in design and publishing, we help shepherd you through the process of organizing your message and getting it out into the world.
Sara Glaser Graphic Design is located in Oakland, California.
For a free consultation call us at (510) 531-3650 or send us an email.
"Sara has the magical ability to gather a hodgepodge of ideas, mix them up and lay them out like a prize-winning quilt." —Heather Davison, Member of Loretta Lynch